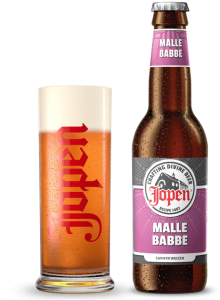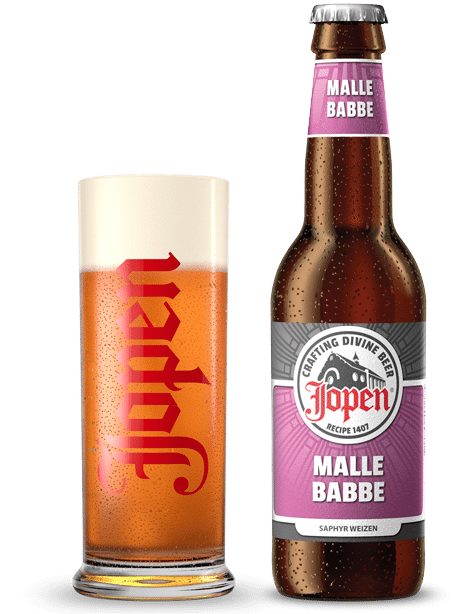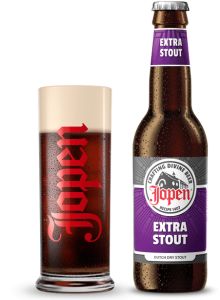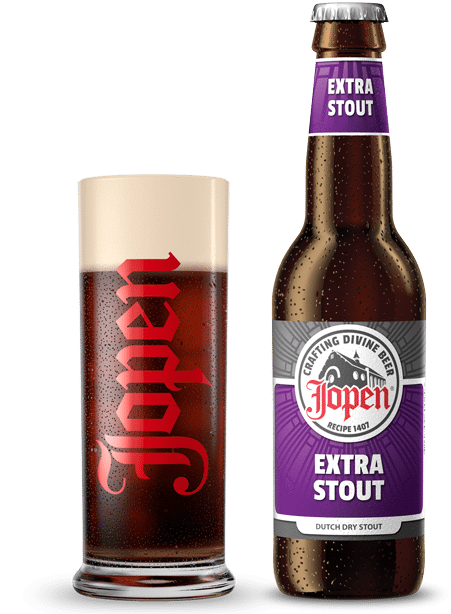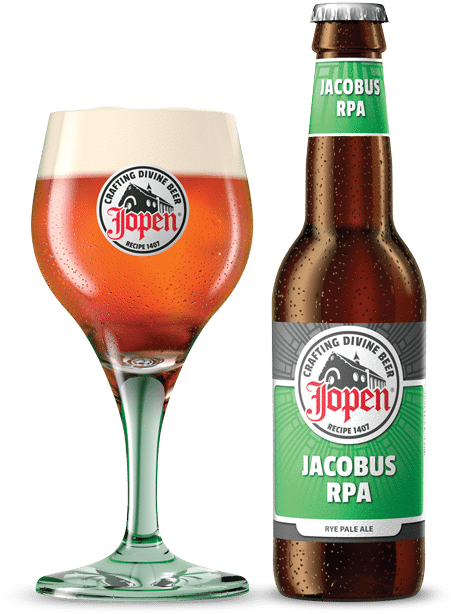 Jopen Jacobus RPA
Worthy of a pilgrimage
Crisp and bitter Rye Pale Ale, 5,5%
Jopen Jacobus is a Rye Pale Ale. It is amber in colour and has a fruity bitterness thanks to the use of American hops. The rye malt gives the beer a distinct flavour. Jopen Jacobus RPA is named after the former Jacobskerk. Jopen took over this church for use as a brewery, grand café and restaurant and renamed it the Jopenkerk. This beer was developed in 2011 on occasion of the church's centenary.
Jacobus was the patron saint of the pilgrims. During their pilgrimages, they spent their nights in guesthouses. These guesthouses were exempt from the payment of levies as long as they brewed beer with rye. This is why Jacobus is a Rye Pale Ale. A beer with body.
Delicious with Thai dishes and barbecued meat
Drinking temperature

5,5 ° Celsius

Share your taste
Features
| | |
| --- | --- |
| Colour | |
| ABV | 5,5% |
| Hops used | |
| Bitterness | 45 EBU |
| Plato value | 13 ° Plato |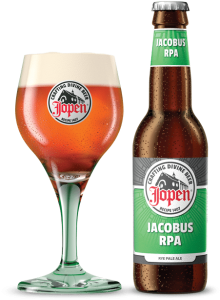 Geur
Fruity aromas of bitter citrus fruit, orange, grapefruit, pine, caramel and toast.
Smaak
Crispy bitter flavour. Juicy fruitiness of grapefruit combined with a hint of pepper from the rye and a hint of caramel from the lightly toasted malt.
Afdronk
Prominent bitter finish with a clear fruity character thanks to the American hops varieties, as well as a somewhat peppery spiciness from the rye.
Flavour associations
In tasting the flavors associated with Jopen Jacobus RPA:
Rye is generally the dominant flavour when it comes to rye beer. Jacobus, on the other hand, retains a certain fruitiness with hints of citrus and orange instead of the usual berries. A fine example of American hops at work. This is a light IPA that is easy-drinking, unpretentious and well-balanced. With unnoticeable transitions, this beer is like a one-act play as opposed to the classic three acts of foretaste, body and finish. Fantastic!
Sebastian
http://www.bier-in-leipzig.de
Food combos
Beer is a much better meal accompaniment than many people think.
See what foods are an ideal match for Jopen Jacobus RPA.
Pair Jopen Jacobus RPA with:
Awards

Jopen Jacobus RPA has received numerous national and international trade jury and public awards.
A summary:
2013

Bronze European Beer Star

2013

Worlds best Gold World Beer Award

2013

Brussels Beer Challenge Gold

2014

World Beer Awards – Speciality Beer Rye

2015

World Beer Awards 2015 – Gold Rye Beer

2015

Brussels Beer Challenge 2015 – Gold

2016

Dublin Craft Beer Cup 2016 – Bronze

2016

Dutch Beer Challenge 2016 – Bronze

2016

European Beer Star 2016 – Gold

2016

Brussels Beer Challenge 2016 – Silver

2017

Brussels Beer Challenge 2017 – Gold

2018

Dutch Beer Challenge 2018 – Certificate of Excellence

2018

World Beer Awards 2018 – Country Winner

European Beer Star 2018 – Zilver

Brons | Dutch Beer Challenge 2019