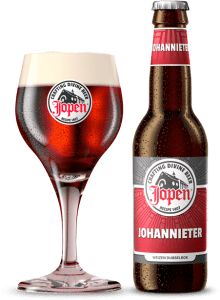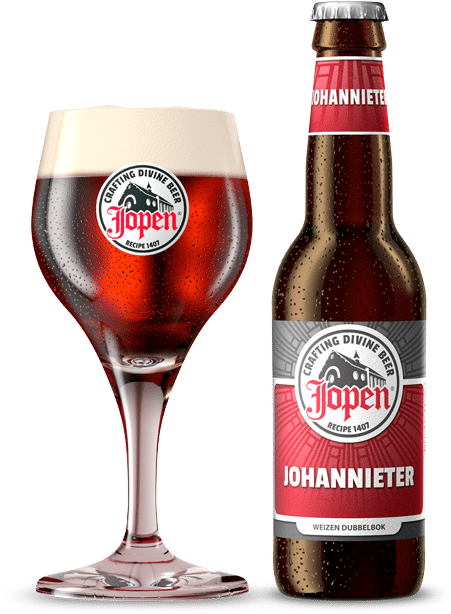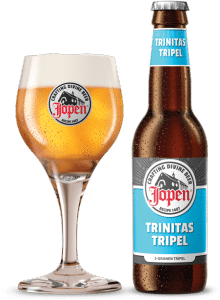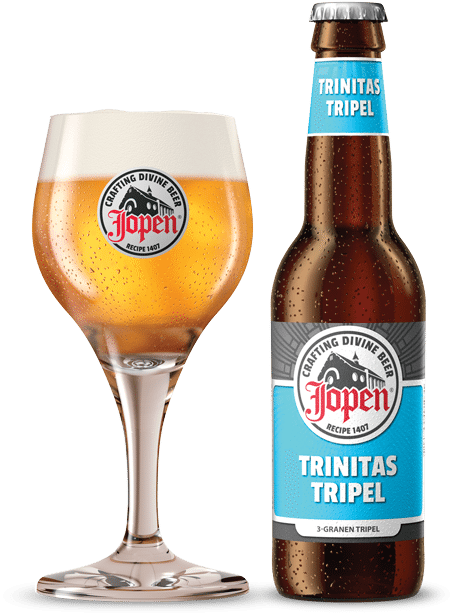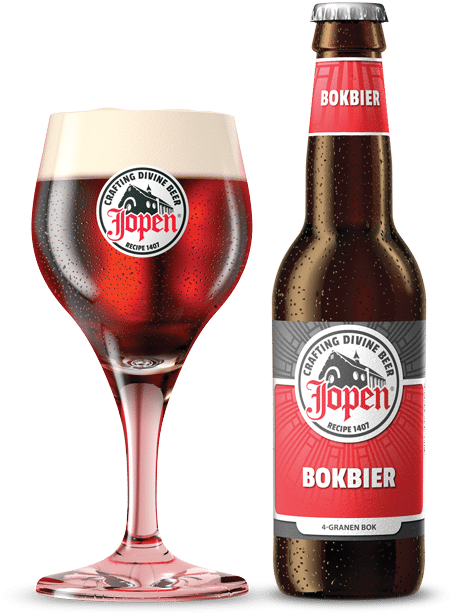 Jopen 4-granen Bok
A warming beer for those long winter nights
Distinct 4-grain Bock, 6,5%
We welcome the autumn with the arrival of bock beer. Jopen 4-granen Bok (4-grain Bock) is a delicious ruby-red autumn seasonal beer. We add rye as an extra grain to the traditional Haarlem brewing grains of barley, oats and wheat. The result is a full-bodied roasted beer with toasty and fruity tones. Perfectly balanced.
Delicious with mushrooms and lamb
Drinking temperature

7 ° Celsius

Share your taste
Features
| | |
| --- | --- |
| Colour | |
| ABV | 6,5% |
| Hops used | Hallertau Mittelfrüh, Aurora |
| Bitterness | 30 EBU |
| Plato value | 16,5 ° Plato |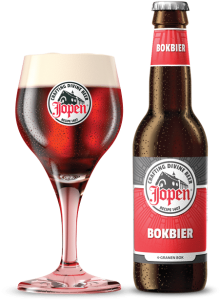 Geur
Chocolate, smoke, cherries and mandarin.
Smaak
Roasted bitterness reminiscent of dark chocolate, along with summer fruits.
Afdronk
Roasted and bitter.
Flavour associations
In tasting the flavors associated with Jopen 4-granen Bok:
This beer is ruby-red in colour and is unfiltered. Its aroma is reminiscent of peeled mandarin, making it fresh and lively. There are also aniseed aromas. Finishes with a smoky, roasted flavour. A very distinct beer. Recommended!
Michael Jackson
The English 'Beerhunter'
Food combos
Beer is a much better meal accompaniment than many people think.
See what foods are an ideal match for Jopen 4-granen Bok.
Pair Jopen 4-granen Bok with:
Awards

Jopen 4-granen Bok has received numerous national and international trade jury and public awards.
A summary:
2011

Silver European Beer Star

2013

World Beer Awards Gold (Worlds Best)

2014

Brussels Beer Challenge Gold

2015

World Beer Awards 2015 – Netherlands Best Brown Ale

2015

Brussels Beer Challenge 2015 – Bronze

2017

Dutch Beer Challenge 2017 – Gold

2017

World Beer Awards 2017 – Country Winner

2017

World Beer Awards 2017 – World's Best Brown Ale

2018

World Beer Awards 2018 – Gold