Op dinsdag 12 juni komt Brew Age uit Wenen bij Jopen op bezoek. Wij brouwen die dag een collaboration brew en vanaf 16.00 uur start de borrel in de Pastorie van de Jopenkerk Haarlem. Iedereen is van harte welkom om aan te sluiten bij de borrel en kennis te maken met de brew crew van deze craft bierbrouwerij. 
We geven je graag alvast een tipje van de sluier! Welk bier gaan we samen brouwen en waar staat Brew Age voor? Dat lees je allemaal hieronder in het interview met Braumeister Johannes.
Datum 'meet the brewer' borrel: dinsdag 12 juni
Locatie: Pastorie, Jopenkerk Haarlem
Toegang: gratis, en wij trakteren op een ontvangstdrankje!
Meer info vind je hier!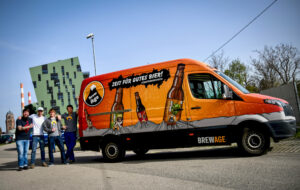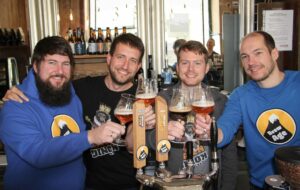 Johannes, why did you become a brewer?
I started as a homebrewer back in 2006. My interest in brewing quickly grew to a point where I decided to make it a profession. Therefore I moved to Germany to study Brewing and Beverage Technology at TU München in Weihenstephan. During the studies I set up a plan to open a brewery together with Tom, Michael and Raphael, co-founders of Brew Age. We went in business in early 2014.
How would you describe your brewery's identity and your position in the market?
Brew Age was among the first breweries to brew new styles of (craft) beer in Austria. We started as gypsy brewers which we are still today. We cooperate with a brewery near Salzburg (Brauhaus Gusswerk). Here we found the perfect conditions with regards to quality and flexibility. For the near future we plan to open our own brewery in Vienna. The Austrian craft beer movement only started about 4 years ago and the traditional customer is very conservative here. That calls for balanced, easy-going beers on the one hand, while a constantly growing audience of craft beer drinkers craves for specialties. We enjoy brewing on both ends of that spectrum.
What's unique about your beer?
We strive to brew beers that have a high drinkability. Regardless if we brew sessionable Lagers or heavy Barrel Aged Barley Wines, the beers have to be balanced.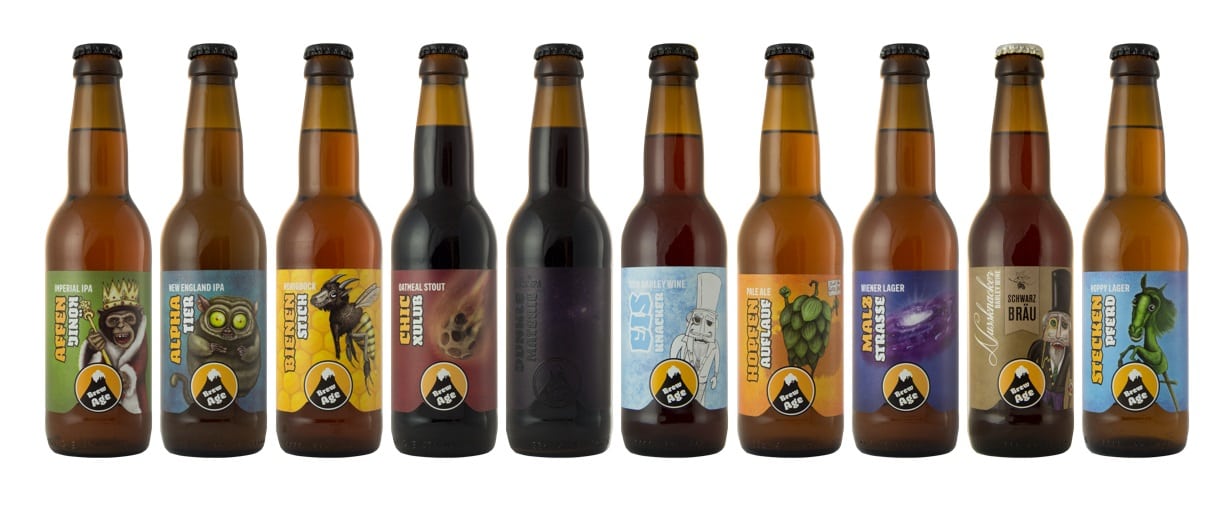 What are some of your favorite ingredients to brew with and why?
While technically not an ingredient, but we love to play around with wooden barrels a lot. Aging beers in wood adds a new dimension to every beer and includes some challenges and a bit of risk. We built up close relationships with local wineries and distilleries to get our hands on freshly emptied barrels regularly and started to exchange used barrels among each other.
What do you love about collabs?
First of all, you get to break out of the day-to-day routine which is always nice. Sharing experiences about brewing techniques among the brewers gives you new ideas for your own beers. You get to talk about how everyone deals with everyday challenges. Brewing a beer together with other brewers is simply always fun.
What motivates you to brew with Jopen?
In the past Jopen and Brew Age met on many festivals and events. We quickly grew a relationship bounded by very similar ideas of how to brew and communicate the product of our passion, (craft) beer. We discussed possible styles for a collab. The exchange of ideas was great and showed that we share the same wavelength when it comes to brewing.
What are you brewing with Jopen?
We are brewing a Single-Malt, Single-Hop Hefeweizen. Jopen is equipped with a mash filter, which allows the use of otherwise hard to process grains like wheat or rye in big portions of the grain bill. Here we are brewing up 100% Wheat Malt from the Netherlands and 100% Austrian Comet hops. Nothing too crazy, but highly thirst quenching – speaking about drinkability again.
Which brewery do you also like to cooperate with?
There are so many great breweries out there nowadays which we would love to brew together and hopefully will do in the future. Naming some would be impossible without forgetting others which would be a shame 😉
If there is a beer (style) that you could brew with no regards to cost, production or sales, what would it be and why?
It would most likely be a spontaneously fermented ale aged in oak barrels with tons of fruit added. While we are slowly staring a small wild ale program, it involves a lot of labor, time and costs without knowing if the beer will turn out the way you want it to. If I could cancel out all monetary risks on one batch, I would go crazy on that for sure.