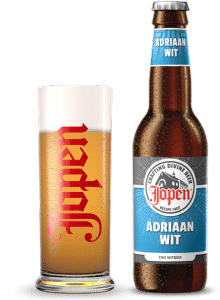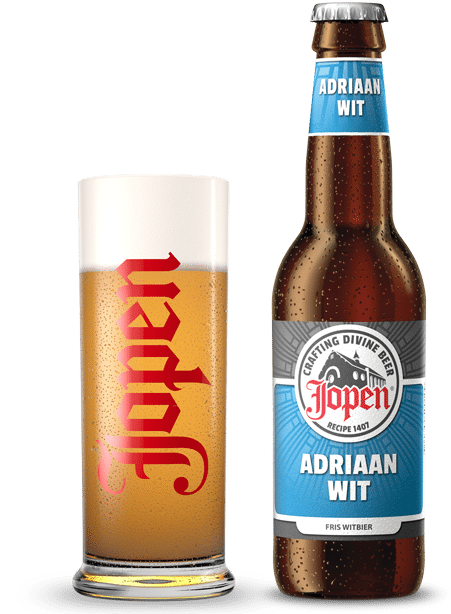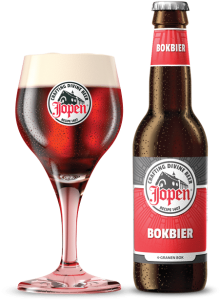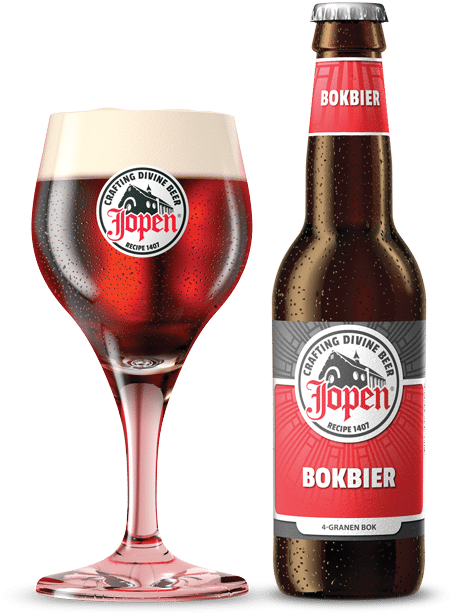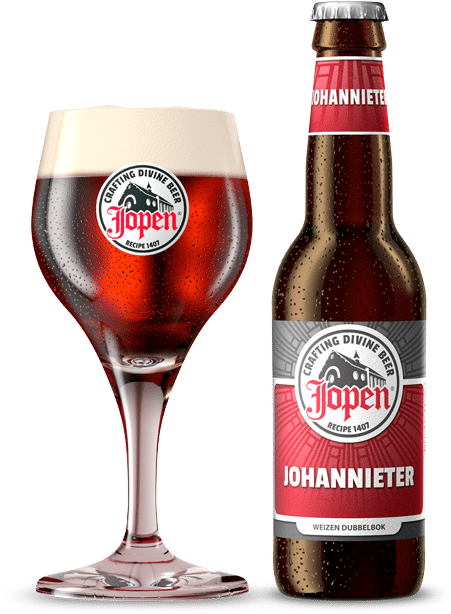 Jopen Johannieter
Beautifully crafted by monks
Strong double bock, 9%
Jopen Johannieter is a dark brown, strong double bock brewed with an ample dose of roasted wheat malt. This roasted wheat is what gives the beer its colour and a fruitiness that is reminiscent of wheat beer.
The name of this beer comes from the Johannieterklooster (monastery) that used to be located in the heart of Haarlem. Here, monks brewed beer for their guests and for their own consumption. Today, the buildings accommodate the Noord-Hollands Archief (North Holland Archive), where the old Haarlem brewer's statutes are stored. Taste the work of monks.
Delicious with duck and venison
Drinking temperature

8-10 ° Celsius

Share your taste
Features
| | |
| --- | --- |
| Colour | |
| ABV | 9% |
| Hops used | Hallertau Mittelfrüh |
| Bitterness | 25 EBU |
| Plato value | 20 ° Plato |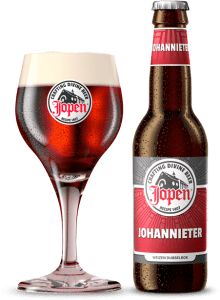 Geur
Caramel, liquorice, coffee, ripe summer fruits, raisins, preserved fruit and prunes.
Smaak
Full-bodied flavour of toast, chocolate, caramel, raisins and summer fruits.
Afdronk
Coffee and chocolate.
Flavour associations
In tasting the flavors associated with Jopen Johannieter:
The beer is dark brown with full tinted foam, CO2 level is very good. In the aroma nice tones of caramel and coffee. The taste is light bitter and refers to the coffee aroma, but also hints of pure chocolate and some dark fruits. The finish is very intense with a longish complex taste which is quiet bitter. A very good Bock from Holland, one of the best I've tasted so far.
@Ratebeer.com

Food combos
Beer is a much better meal accompaniment than many people think.
See what foods are an ideal match for Jopen Johannieter.
Awards

Jopen Johannieter has received numerous national and international trade jury and public awards.
A summary:
2013

Europes best Gold World Beer Award

2014

Tweede plek Dubbelbok PINT Bokbierfestival

2015

Brussels Beer Challenge 2015 – Certificate of Excellence

2016

World Beer Awards 2016 – Goud

2017

World Beer Awards 2017 – Country Winner

2017

Het Lekkerste Zware Bockbier van Nederland 2017

2017

Brussels Beer Challenge 2017 – Gold

2018

Dutch Beer Challenge 2018 – Bronze