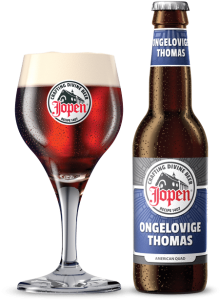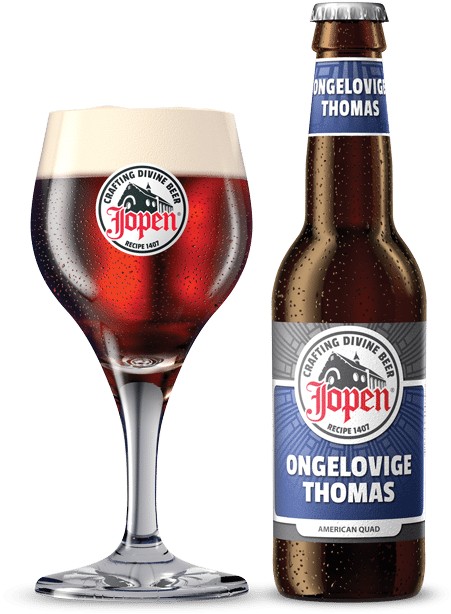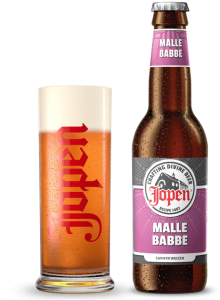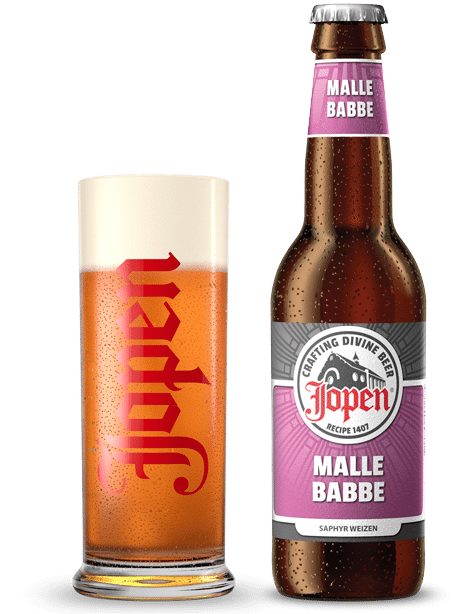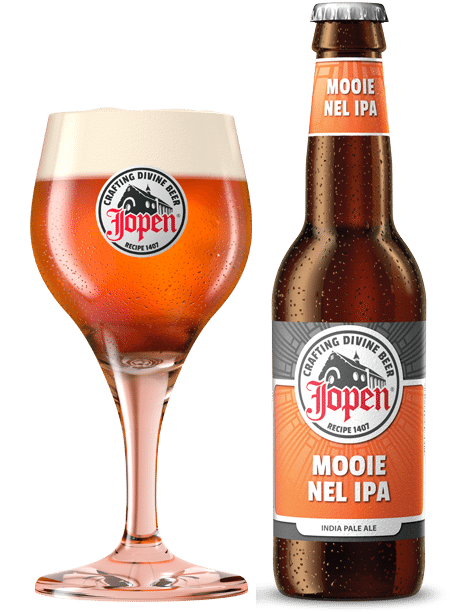 Jopen Northsea IPA
Appetising ship's beer
The Dutch response to American IPA's, 6,5%
Jopen Northsea IPA (aka Mooie Nel) is an IPA containing plenty of American hops, which creates bitterness with lots of fruity tones. Back when long journeys by sea were the norm, IPA was brewed to be extra-strong, and extra hops was added so that it could be drunk in the colonies. In the 17th century The Netherlands produced its own version of IPA, or 'duraebel scheepsbier (long-life ship's beer)', for the Dutch East Indies.
IPA has returned to Europe thanks to the American Craft Revolution. It is the fastest growing style of beer in the USA. Jopen Northsea IPA is our Dutch take on the modern IPA; Every swig of this beer is a pleasure.
Delicious with Indian curry, Tex Mex and grilled meat
Drinking temperature

5-7 ° Celsius

Share your taste
Features
| | |
| --- | --- |
| Colour | |
| ABV | 6,5% |
| Hops used | |
| Bitterness | 70 EBU |
| Plato value | 16 ° Plato |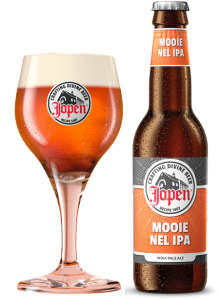 Geur
Citrus, tropical fruits, papaya, lychees and apricots.
Smaak
A blend of fruit, as well as bitterness because of the high hops content.
Afdronk
Citrus fruit, pine and bitterness.
Flavour associations
In tasting the flavors associated with Jopen Northsea IPA:
On draft at Burg Bier Festival 2014. Hazy golden coloured, medium-sized head. Hoppy nose, tropical fruit. Smooth bitter flavour, besides hops also some malt character shining through. Seems like Jopen has chosen its Mooie Nel to be a more hops/malt balanced beer instead of a one-dimensional hops bomb. Too bad for the hops heads, but good for me :-).
Jerohen
@Ratebeer.com
Food combos
Beer is a much better meal accompaniment than many people think.
See what foods are an ideal match for Jopen Northsea IPA.
Pair Jopen Northsea IPA with:
Awards

Jopen Northsea IPA has received numerous national and international trade jury and public awards.
A summary:
2014

Brussels Beer Challenge Silver

2015

Dutch Beer Challenge Gold

2015

Het beste bier van Nederland 2015

2015

World Beer Awards 2015 – Silver IPA

2016

Dublin Craft Beer Cup 2016 – Gold

2016

Dutch Beer Challenge 2016 – Gold

2016

Nordic Beer Challenge – Silver

2016

European Revelation: Europa's beste

2017

World Beer Awards 2017 – Country Winner

2017

European Beer Star 2017 – Bronze

2018

Dutch Beer Challenge 2018 – Silver

2018

Meiniger's International Craft Beer Award 2018 – Goud

2018

World Beer Awards 2018 – Country Winner

Certificate of Excellence | Brussels Beer Challenge 2018

Zilver | Dutch Beer Challenge 2019