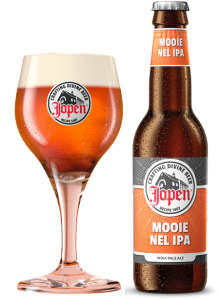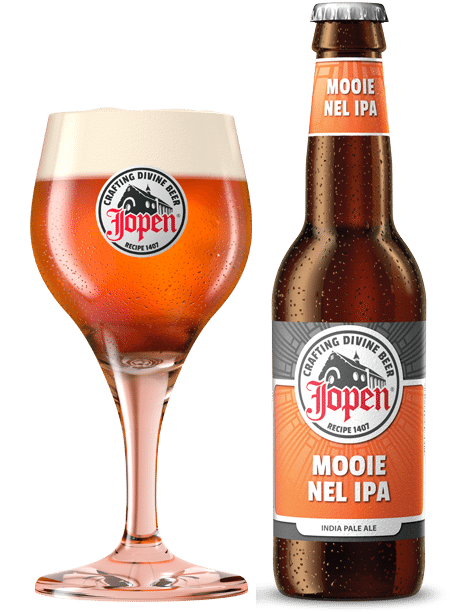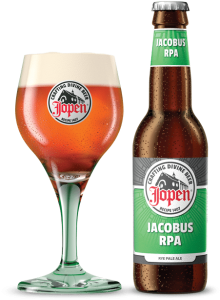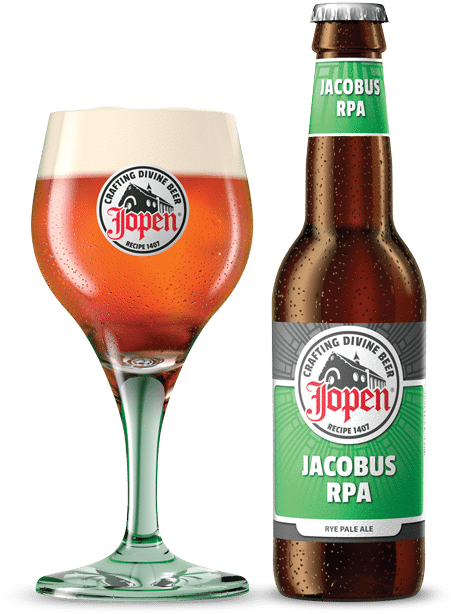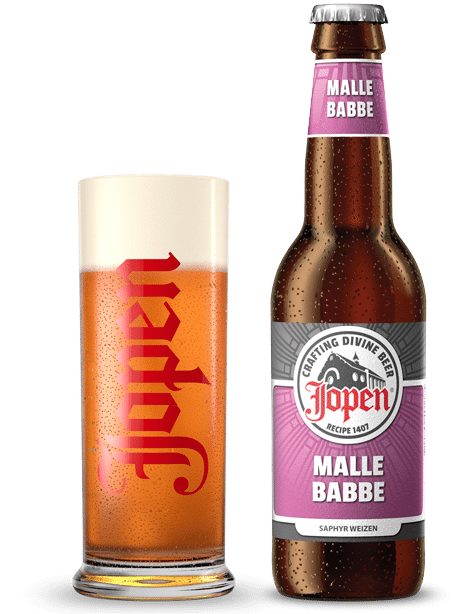 Jopen Malle Babbe
A beer to enjoy
Weizen (wheat beer), but different, 5,5%
There is nothing better than a chilled wheat beer on a summer's day. Banana aromas make amber-coloured Jopen Malle Babbe a crisp wheat beer. A whirlpool of Saphyr hops gives it extra-fruity citrus tones.
The name of this summer's beer comes from a painting by Frans Hals of a lady with an appetite for beer. She later became the subject of a song performed by Rob de Nijs. This beer makes the drinker yearn for more.
Delicious with oysters and blue cheese
Drinking temperature

5.5 ° Celsius

Share your taste
Features
| | |
| --- | --- |
| Colour | |
| ABV | 5,5% |
| Hops used | Saphyr |
| Bitterness | 12 EBU |
| Plato value | 12,5 ° Plato |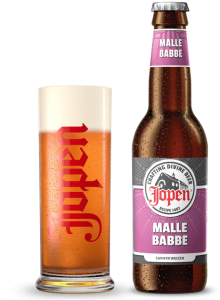 Geur
Citrus fruit, cloves, bay leaves and banana.
Smaak
Fruity and mildly acidic flavours with a slightly bitter finish.
Afdronk
Citrus fruit and banana meringues.
Flavour associations
In tasting the flavors associated with Jopen Malle Babbe:
Man, on the Dutch side we have quite the peculiar dark wheat beer. The Jopen brewery's Malle Babbe is one fruity sweet concoction. Banana and touches of sweetened citrus, maybe even some berries to run on the palate. Some subtle malts and a notably sour, perhaps even pungent closing argument come in with the finish to finish a considerably refreshing brew.
http://brewnytunes.wordpress.com

Food combos
Beer is a much better meal accompaniment than many people think.
See what foods are an ideal match for Jopen Malle Babbe.
Pair Jopen Malle Babbe with:
Awards

Jopen Malle Babbe has received numerous national and international trade jury and public awards.
A summary:
2015
World Beer Awards 2015 – Bronze Bavarian Hefeweiss