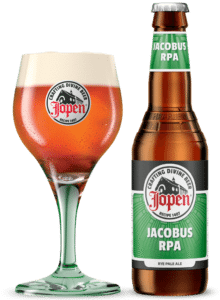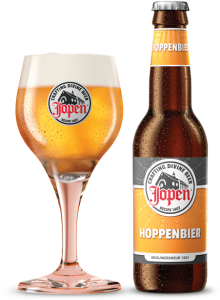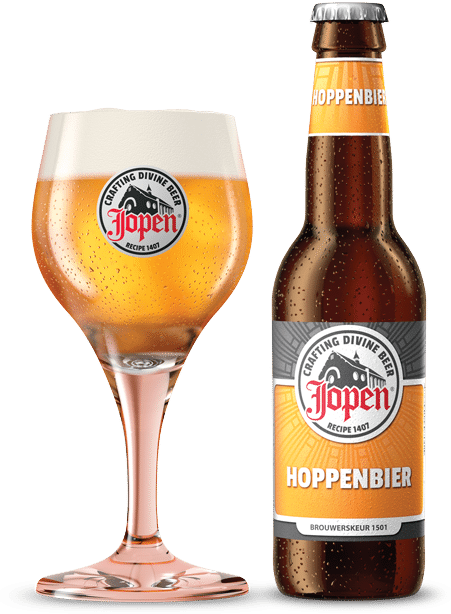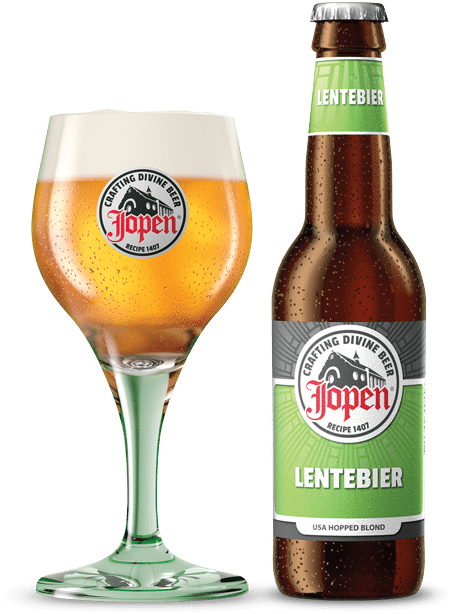 Jopen Lentebier
The flavour of spring
Mildly sweet spring beer, 7%
When spring approaches, it is time for Jopen Lentebier (spring beer). A top-cropped golden beer with a generous dose of American hops and a handful of coriander seed. These ingredients give the beer a robust fruity bitterness. An appetising change in season.
It is not a maibock, which is a different bottom-cropped beer and is generally known for its sticky malty sweetness. Make the most of the beautiful spring days with Jopen Lentebier.
Delicious with oriental dishes
Drinking temperature

7 graden ° Celsius

Share your taste
Features
Colour
Golden
ABV
7%
Hops used
Hallertau Mittelfrüh
Amarillo
Cascade
Chinook (and coriander seed)
Bitterness
40 EBU
Plato value
17 ° Plato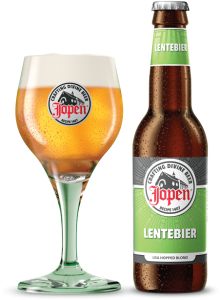 Geur
Floral and spicy (coriander seed) and a citrus fruit aroma because of the American hops.
Smaak
Medium body and a fruity flavour with a strong citrus-bitter finish.
Afdronk
American hops bitterness with grapefruit-like bitterness.
Flavour associations
In tasting the flavors associated with Jopen Lentebier:
A beautiful, nearly orange beer with a lovely white head. But when you take in its aroma, it has a tremendous fragrance of hops. Similar to an American IPA. The sensation on the palate can seem overwhelming. A very full flavour that seamlessly switches to a likewise overwhelming taste of hops.
Anoud Paternot
Beer blogger for 'Het beste tot nu toe'
Food combos
Beer is a much better meal accompaniment than many people think.
See what foods are an ideal match for Jopen Lentebier.
Awards

Jopen Lentebier has received numerous national and international trade jury and public awards.
A summary:
2017

Dutch Beer Challenge 2017 – Gold

2018

Dutch Beer Challenge 2018 – Certificate of Excellence