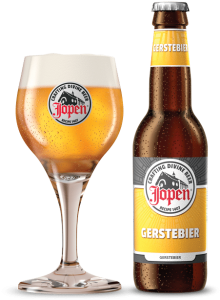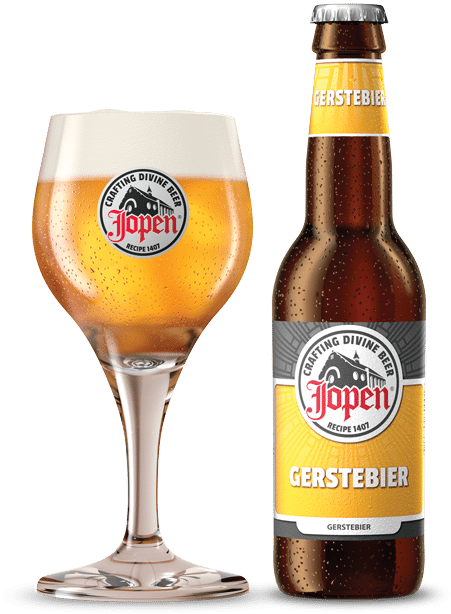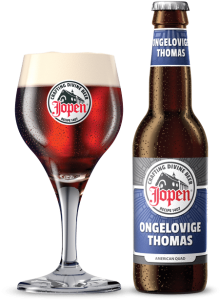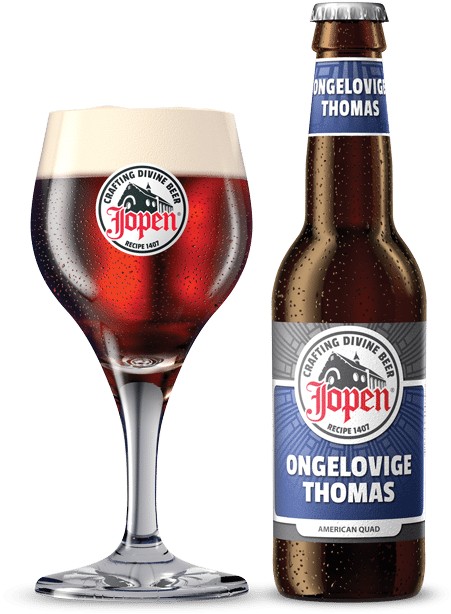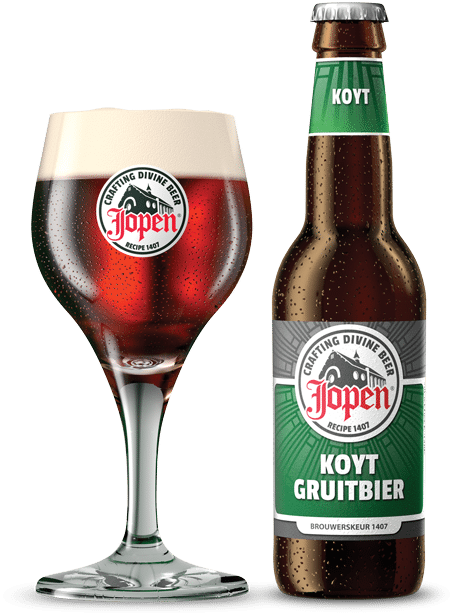 Jopen Koyt
Powerful blend of herbs
Strong gruit beer, 8,5%
Jopen Koyt is brewed with gruit, a medieval blend of herbs in which sweet gale picked according to ritual was essential. Legend has it that, to avoid its hallucinogenic properties, sweet gale could only be picked at full moon by nude witches.
The spicy flavour is highly complex and smooth. This reddish-brown beer is a reproduction of a Haarlem beer and is brewed according to the brewer's statute (recipe regulated by the council) of 1407. Deliciously risky.
Delicious with mussels and sheep's cheese
Drinking temperature

8-10 ° Celsius

Share your taste
Features
| | |
| --- | --- |
| Colour | Reddish-brown |
| ABV | 8,5% |
| Hops used | Gruit herb blend |
| Bitterness | 18 EBU |
| Plato value | 21 ° Plato |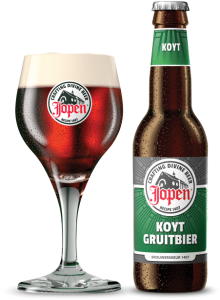 Geur
Spicy eucalyptus and menthol fragrances along with summer fruit and caramel aromas.
Smaak
Full-bodied warming flavour with smooth, sweet malty tones at the finish, switching to spicy liquorice and bay leaf tones.
Afdronk
Spicy finish with bay liquorice and resin tones.
Flavour associations
In tasting the flavors associated with Jopen Koyt:
Dark brown in colour. Medicinal aroma and a treacle-like density. Powerful flavours with (cough) syrup and sweet Olorosso sherry aromas. Develops a citrus peel fragrance, a certain scent (violets?) and an almond flavour. Greatly stimulates the sense of taste!
Michael Jackson
The English 'Beerhunter'
Food combos
Beer is a much better meal accompaniment than many people think.
See what foods are an ideal match for Jopen Koyt.
Awards

Jopen Koyt has received numerous national and international trade jury and public awards.
A summary:
2009

Gold European Beer Star

2011

Silver European Beer Star

2015

World Beer Awards 2015 – Netherlands Best Herb & Spice Flavoured Beer

2016

World Beer Awards 2016 – Country's Best

2016

Dutch Beer Challenge 2016 – Gold

2018

World Beer Awards 2018 – Gold