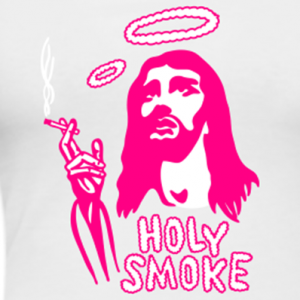 The name refers to the use of some smoked malt and the fact that the beer is brewed in a church. It is a nod to the American expression of "holy smoke!".
This heavy stout is brewed with a little smoked malt and plenty of dark roasted malt varieties. As a result, the beer has a lot of dry, burnt bitterness. This bitterness is reminiscent of salty liquorice, iodine and tar. The American hops varieties give the beer a strong scent of overripe mangoes and strengthen the tar-like aromas (hints of petrol). A number of tastings have suggested that the aroma of the beer is similar to that of Islay malt whiskey. The dominant flavour is burnt bitterness.
We are no longer brewing Holy Smoke. But who knows, perhaps it could make a return as a Limited Edition.
| | |
| --- | --- |
| Version: | (Lightly Smoked) Russian Imperial Stout |
| Colour: | Black |
| ABV: | 10% |
| Flavour: | Burnt bitterness |