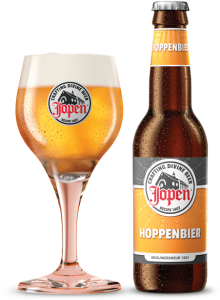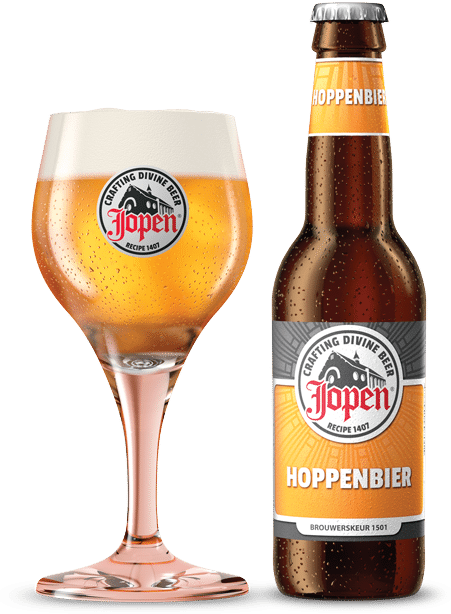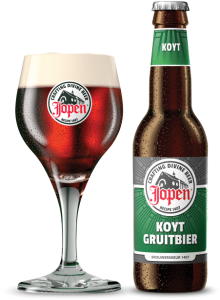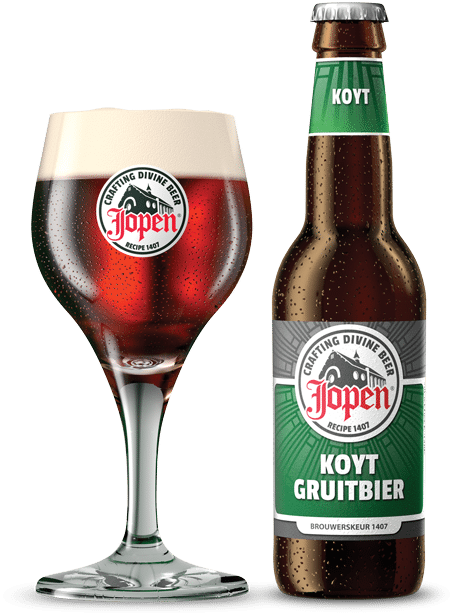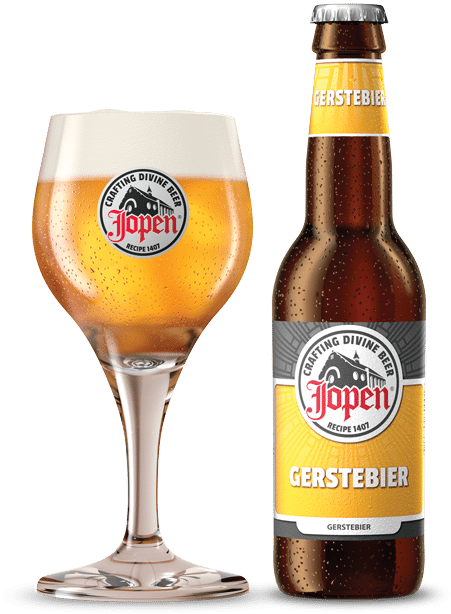 Jopen Gerstebier
Crisp, bitter and easy-drinking
Golden beer with lots of character, 4,5%
Gerstebier (barley beer) is a top-cropping beer that was very popular in the late 19th century before the rise of bottom-cropping beers. This golden, reasonably bitter beer was the response of top-cropping brewers to the lager revolution. Unfortunately, the beer battle was won by lager.
Because of its somewhat lower alcohol by volume, Gerstebier has an easy-drinking character. Full-bodied in flavour.
Delicious with ceasar salads
Drinking temperature

5 ° Celsius

Share your taste
Features
| | |
| --- | --- |
| Colour | Blond |
| ABV | 4,5% |
| Hops used | Hallertau Mittelfrüh, Aurora |
| Bitterness | 25 EBU |
| Plato value | 10,9 ° Plato |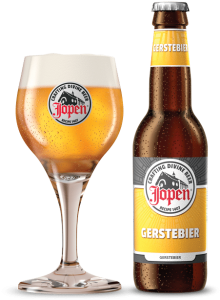 Geur
Floral and spicy hops aroma.
Smaak
Light body and crisp flavour with a mildly bitter finish.
Afdronk
Mild hops bitterness.
Jopen Gerstebier has the aroma of a top-cropping beer. Deliciously fruity and, with that, the bitter hops. Time for a gulp. And it is literally a gulp. What a bitter beer! The bitterness makes your tongue quiver after every swig. It is hard to pinpoint anything else. But a true thirst-quencher and very easy-drinking with alcohol by volume of only 4.5%. Great summertime beer. And it is intended to be easy-drinking. Once you are used to the bitterness, you will discover more flavours.
Anoud Paternot
Beer blogger for 'Het beste tot nu toe'
Food combos
Beer is a much better meal accompaniment than many people think.
See what foods are an ideal match for Jopen Gerstebier.
Awards

Jopen Gerstebier has received numerous national and international trade jury and public awards.
A summary:
2010
Silver European Beer Star