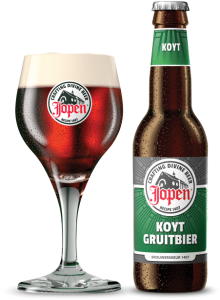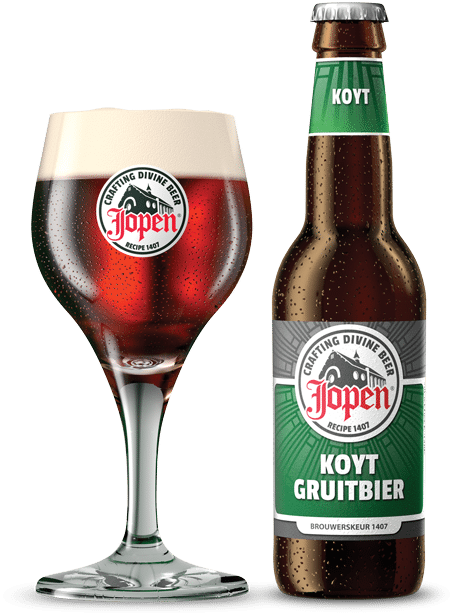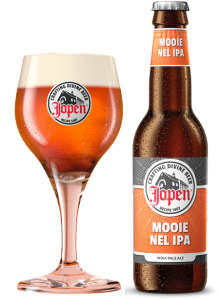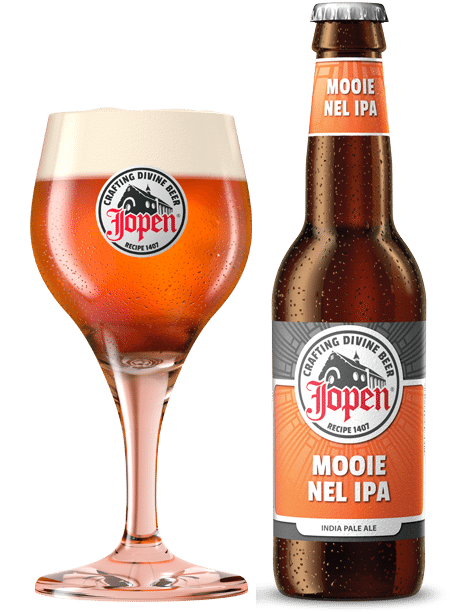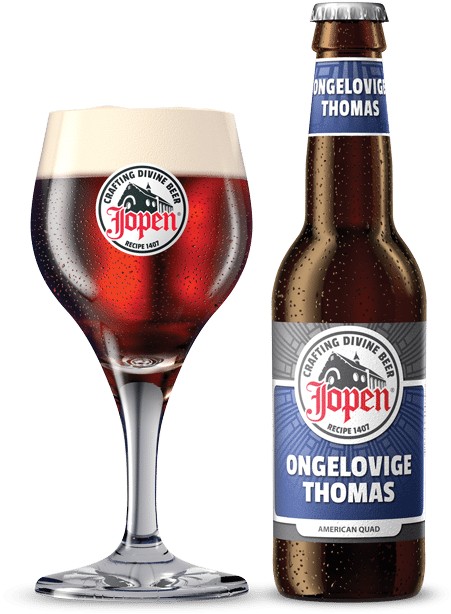 Jopen Doubting Thomas
Tasting is believing
The result of adding American hops to a quadrupel, 10%
Jopen Doubting Thomas (aka Ongelovige Thomas) is our interpretation of a quadrupel. A distinct beer with rich malt as the main flavour. The American hops gives it a fruity character.
This beer is named after the apostle Thomas, who would not believe that Jesus had risen from the dead. Thomas has his name-day at the start of winter on 21 December. This reddish-brown beer is a genuine winter warmer. Surprisingly rich in flavour and ideal for sipping beside the fireplace. Believe it or not, this is a heavyweight.
Delicious with stews and game
Drinking temperature

8-10 ° Celsius

Share your taste
Features
| | |
| --- | --- |
| Colour | |
| ABV | 10% |
| Hops used | Cascade, Cisra, Aimcoe |
| Bitterness | 40 EBU |
| Plato value | 22,5 ° Plato |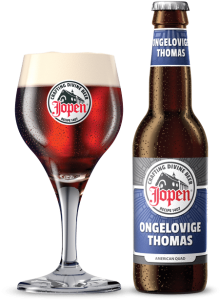 Geur
Caramel, bread, chocolate biscuits, blackberries, cherries, lychees and citrus.
Smaak
Warming smooth flavour of caramel and toffee with berry fruitiness.
Afdronk
Blackberries, citrus and toast.
Flavour associations
In tasting the flavors associated with Jopen Doubting Thomas:
Pours a brown colour with a light brown head and some flakes of yeast. The aroma is sweet, hints of caramel and plums. The taste is sweet and reminds of candy and dark fruit, then of alcohol and some hops. Nice lingering finish. Great brew!
Henk Jan Wiegers
@Ratebeer.com
Food combos
Beer is a much better meal accompaniment than many people think.
See what foods are an ideal match for Jopen Doubting Thomas.
Pair Jopen Doubting Thomas with:
Awards

Jopen Doubting Thomas has received numerous national and international trade jury and public awards.
A summary:
2014

Europe's Best Strong Dark Ale

2015

Dutch Beer Challenge Gold

2015

World Beer Awards 2015 – Europe's Best Strong Dark Beer

2015

Brussels Beer Challenge 2015 – Bronze

2016

Dublin Craft Beer Cup 2016 – Silver

2016

European Beer Star 2016 – Bronze

2017

World Beer Awards 2017 – Gold

2017

Brussels Beer Challenge 2017 – Silver

2018

World Beer Awards 2018 – Country Winner