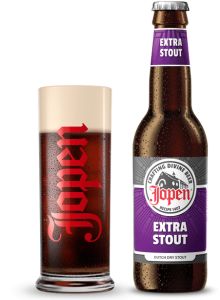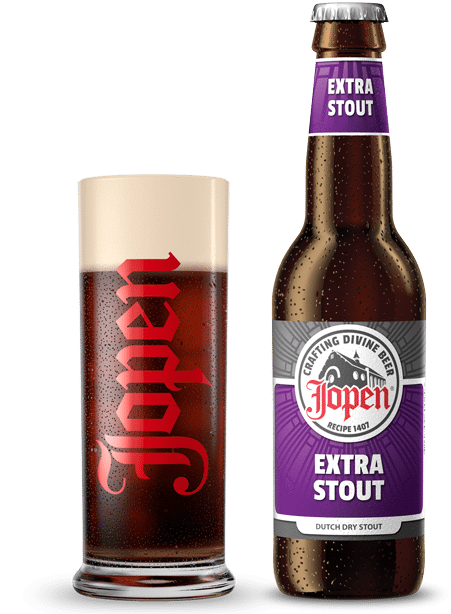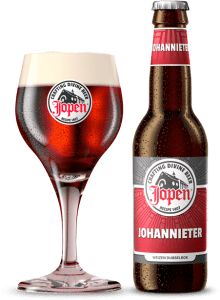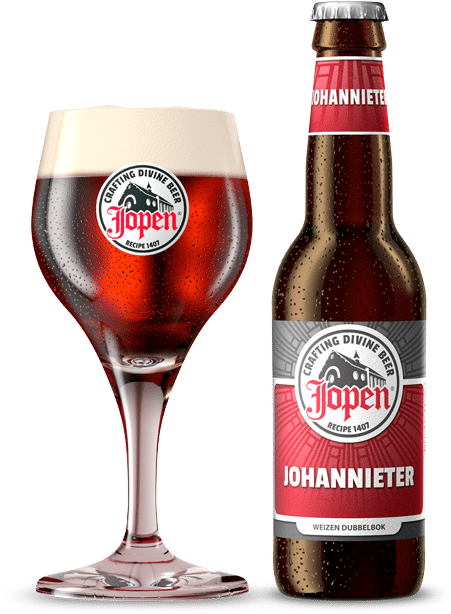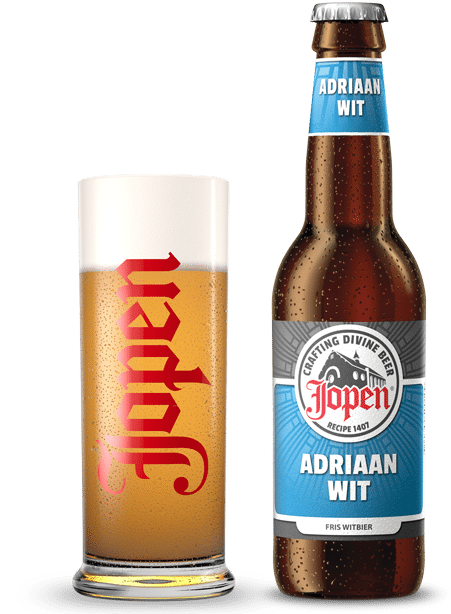 Jopen Adriaan wheat beer
Celebrated crisp thirst quencher
Refreshing summertime wheat beer, 5%
Taste the summertime with Jopen Adriaan. Besides wheat and oats, this wheat beer also contains herbs. The result is a fresh and fruity beer with a smooth flavour.
Jopen Adriaan is named after the De Adriaan windmill. This windmill stood on the banks of the Spaarne for centuries and milled grain for use by Haarlem brewers. In 1932, the mill was destroyed by fire. An initiative to rebuild the windmill was sponsored by Jopen through the sale of this wheat beer. Hugely thirst-quenching and ideally enjoyed on a sunny outdoor terrace.
Delicious with fish dishes and salads
Drinking temperature

5 ° Celsius

Share your taste
Features
| | |
| --- | --- |
| Colour | |
| ABV | 5% |
| Hops used | Brewed with a blend of herbs, including bitter orange and coriander seed, and a small amount of Hallertau Mittelfrüh. |
| Bitterness | 12 EBU |
| Plato value | 12,5 ° Plato |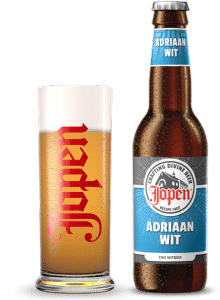 Geur
Fruity aromas of orange, as well as hints of coriander seed and vanilla.
Smaak
Extremely smooth in taste with fresh and fruity orange flavours.
Afdronk
A fresh acidic finish of wheat malt, along with spicy and mildly peppery hints of coriander seed.
Flavour associations
In tasting the flavors associated with Jopen Adriaan wheat beer:
If you prefer an easy-drinking wheat beer with hardly any acidic flavours, then you will enjoy Adriaan wheat beer by the Jopen Brewery in Haarlem. This Haarlem beer has a light golden colour along with the usual cloudiness of a wheat beer and contains 5% alcohol by volume. Average carbonation and low in strength. Adriaan wheat beer is a semi-gruit beer in that it is brewed with herbs, as well as with barley, wheat and oats.
Fiona de Lange
www.bier.blog.nl
Food combos
Beer is a much better meal accompaniment than many people think.
See what foods are an ideal match for Jopen Adriaan wheat beer.
Pair Jopen Adriaan wheat beer with:
Awards

Jopen Adriaan wheat beer has received numerous national and international trade jury and public awards.
A summary:
2013

Silver European Beer Star

2013

Gold Dublin Beer Award

2013

Europes Best Bronze World Beer Award

2014

Belgian-style witbier

2015

Dutch Beer Challenge Bronze

2016

Dutch Beer Challenge 2016 – Bronze

2016

World Beer Awards – World's Best Belgian Style Witbier

2017

Dutch Beer Challenge 2017 – Gold

2018

World Beer Awards 2018 – Gold