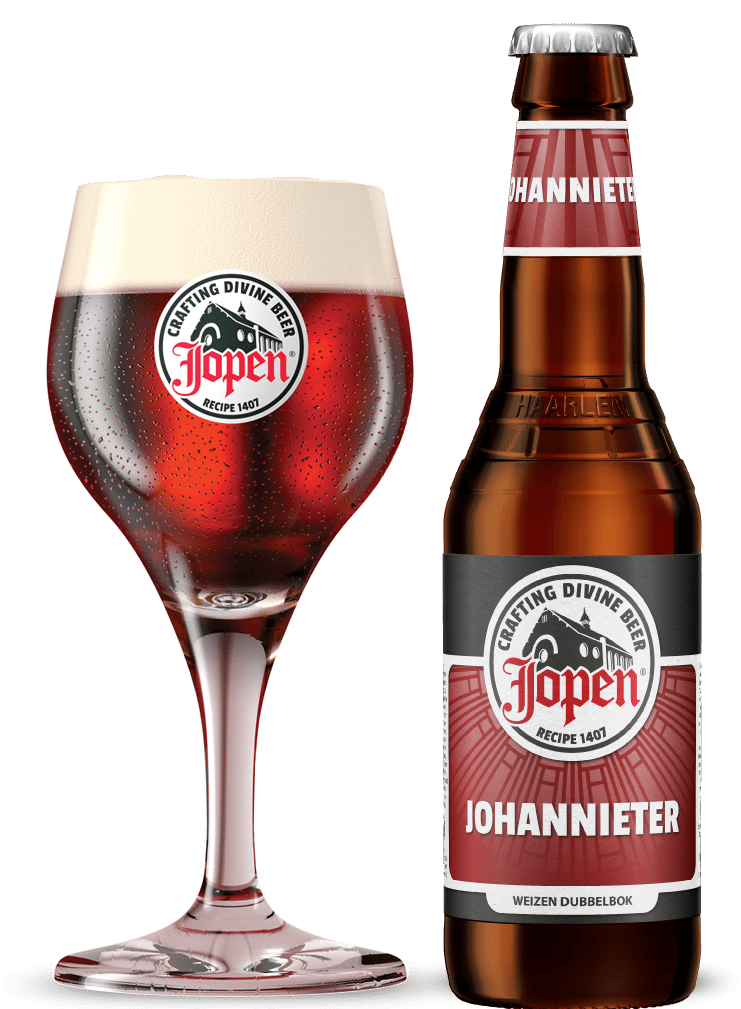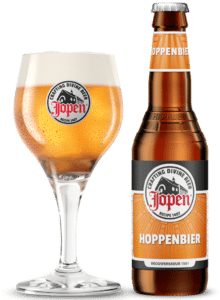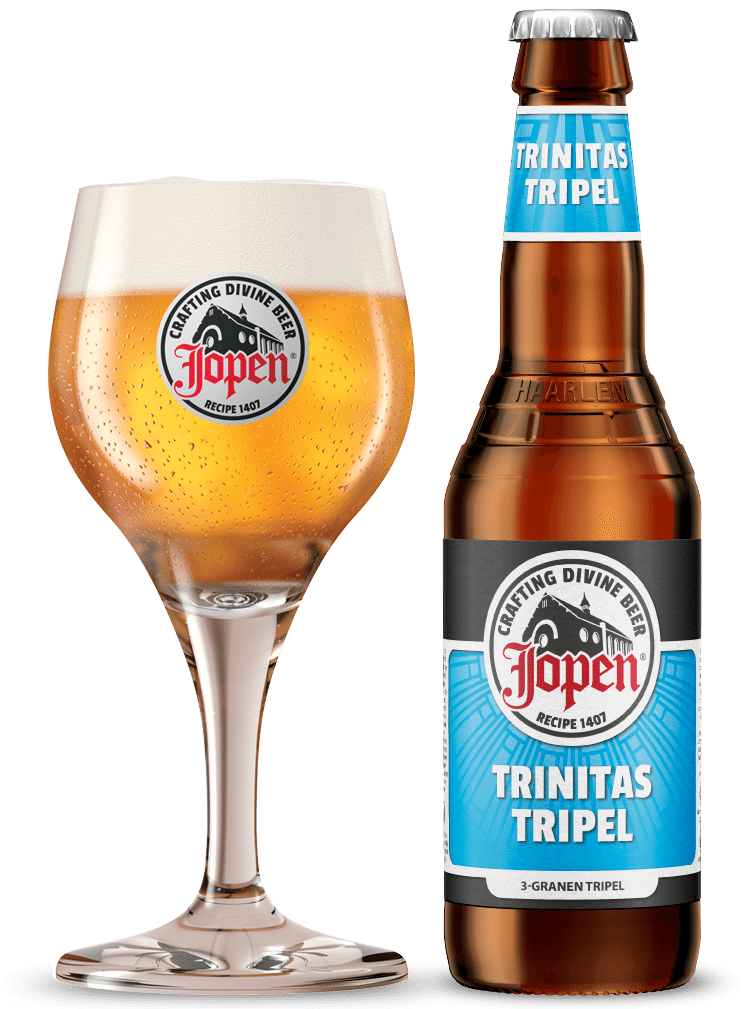 Jopen Trinitas Tripel
Heerlijk bij vegetarische quiches en pastagerechten
Drinktemperatuur

9 ° Celsius

Deel je smaak
Eigenschappen
| | |
| --- | --- |
| Kleur | Blond |
| Alcohol | 9% |
| Gebruikte hop | Hallertau Mittelfrüh en East Kent Golding |
| Bitterheid | 45 EBU |
| Platogehalte | 19,5 ° Plato |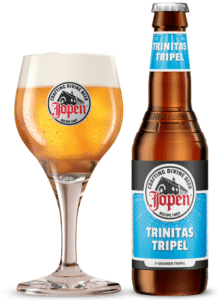 Kleur
Blond
Geur
Vanille, korianderzaad, peer
Smaak
Volle krachtige smaak met tonen van vanille en peer.
Afdronk
Brood en een dropachtig bittertje
Pours a brown color with a light brown head and some flakes of yeast. The aroma is sweet, hints of caramel and plums. The taste is sweet and reminds of candy and dark fruit, then of alcohol and some hops. Nice lingering aftertaste. Great brew!
Henk Jan Wiegers
@ Ratebeer.com
Culicombi's
Bier is een uitstekende maaltijdbegeleider, veel beter dan velen denken.
Bekijk welke ingrediënten het beste passen bij Jopen Trinitas Tripel.
Prijzen

Jopen Trinitas Tripel is regelmatig bekroond door nationale en internationale vakjury's en publieksprijzen.
Een overzicht:
2014
Zilver – World Beer Awards 2014