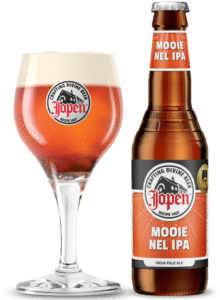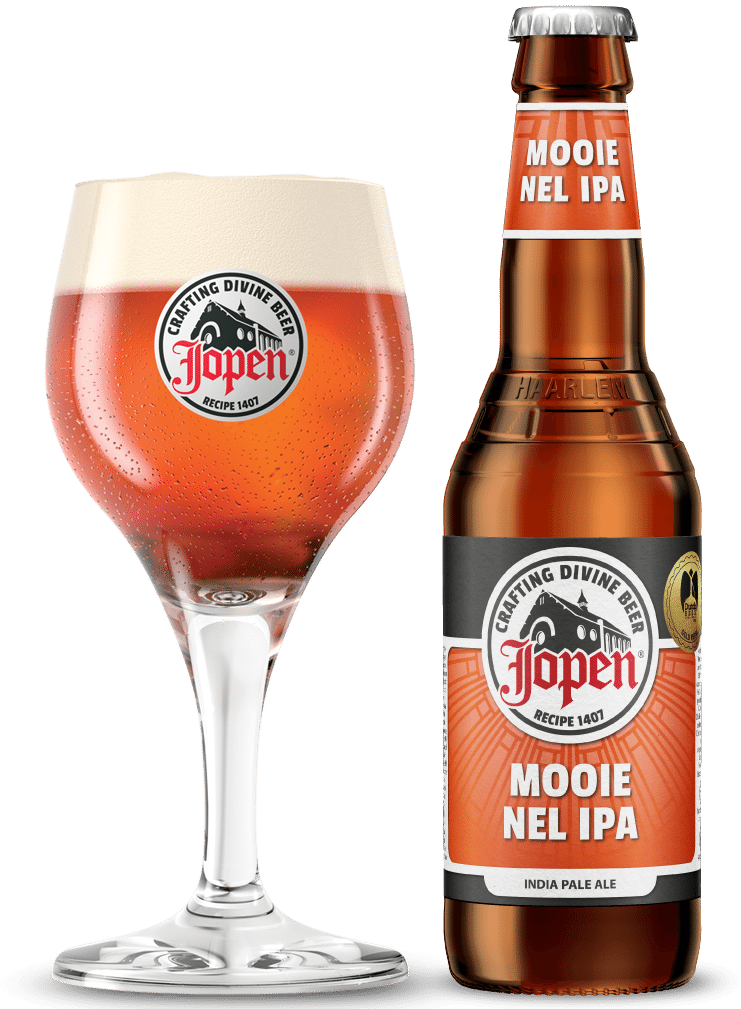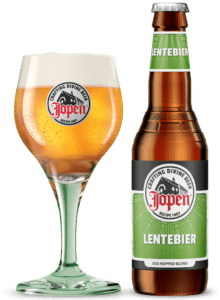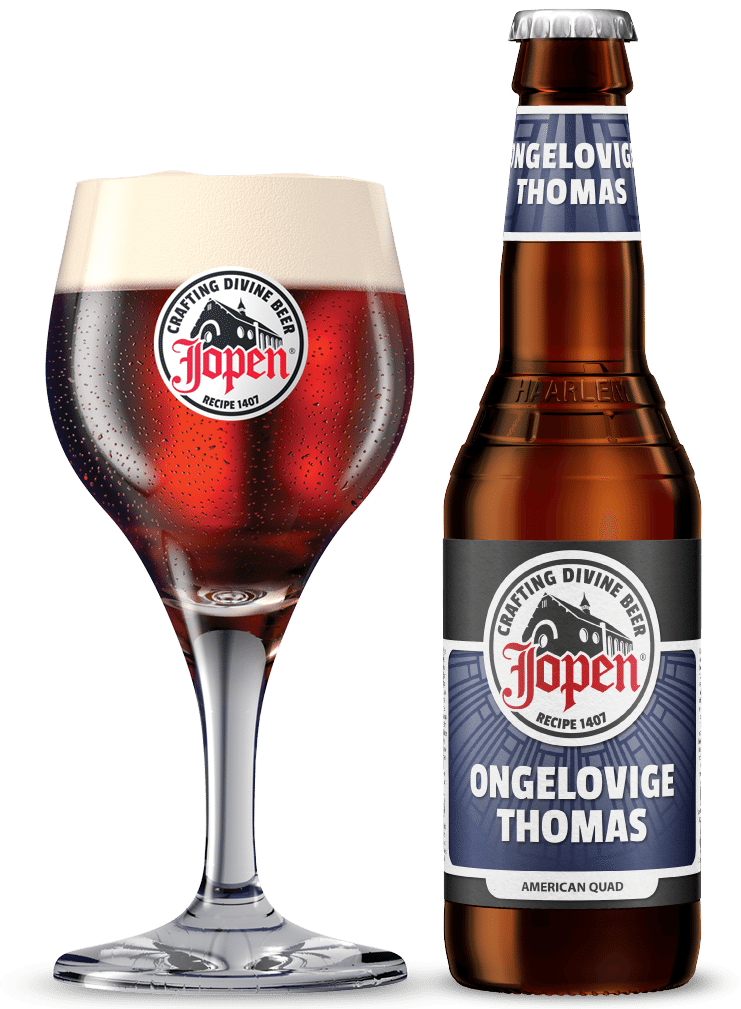 Jopen Ongelovige Thomas
Proeven is geloven
Als je Amerikaanse hop in een quadrupel gooit , 10%
Jopen Ongelovige Thomas is onze interpretatie van een quadrupel. Een uitgesproken bier met volle moutsmaken als hoofdsmaak. De Amerikaanse hop zorgt voor een fruitig karakter.
Het bier is vernoemd naar de apostel Thomas die niet geloofde dat Jezus uit de dood was opgestaan. Zijn feestdag werd vroeger gevierd op 21 december, de start van de winter. Dit roodbruine bier is een ware winterwarmer. Verrassend en rijk van smaak en ideaal om van te nippen bij de open haard. Geloof het of niet, dit is een zwaargewicht.
Heerlijk bij rendang, lam vindalo en roomijs
Drinktemperatuur

8 - 10 graden ° Celsius

Deel je smaak
Eigenschappen
| | |
| --- | --- |
| Kleur | Bruin |
| Alcohol | 10% |
| Gebruikte hop | |
| Bitterheid | 40 EBU |
| Platogehalte | 23 ° Plato |
De brouwer over Jopen Ongelovige Thomas
Michel Ordeman vertelt over de smaken en aroma's van Jopen Ongelovige Thomas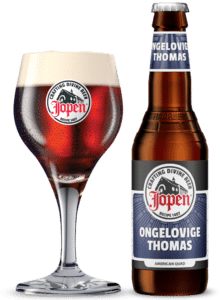 Kleur
Bruin
Geur
Karamel, brood, chocoladekoekjes, zwarte bes, kers, lychee en citrus.
Smaak
Verwarmend zachte smaak van karamel en toffee met fruitigheid: bes.
Afdronk
Zwarte bes, citrus en toast.
Smaakassociaties
In proeverijen worden de volgende smaken geassocieerd met Jopen Ongelovige Thomas:
Pours a brown color with a light brown head and some flakes of yeast. The aroma is sweet, hints of caramel and plums. The taste is sweet and reminds of candy and dark fruit, then of alcohol and some hops. Nice lingering aftertaste. Great brew!
Henk Jan Wiegers @ Ratebeer.com

Culicombi's
Bier is een uitstekende maaltijdbegeleider, veel beter dan velen denken.
Bekijk welke ingrediënten het beste passen bij Jopen Ongelovige Thomas.
Combineer Jopen Ongelovige Thomas met:
Prijzen

Jopen Ongelovige Thomas is regelmatig bekroond door nationale en internationale vakjury's en publieksprijzen.
Een overzicht:
2014

Europe's Best Strong Dark Ale

2015

Dutch Beer Challenge Gold

2015

World Beer Awards 2015 – Europe's Best Strong Dark Beer

2015

Brussels Beer Challenge 2015 – Bronze

2016

Dublin Craft Beer Cup 2016 – Silver

2016

European Beer Star 2016 – Bronze