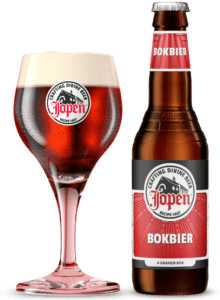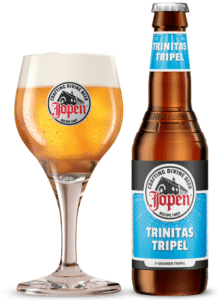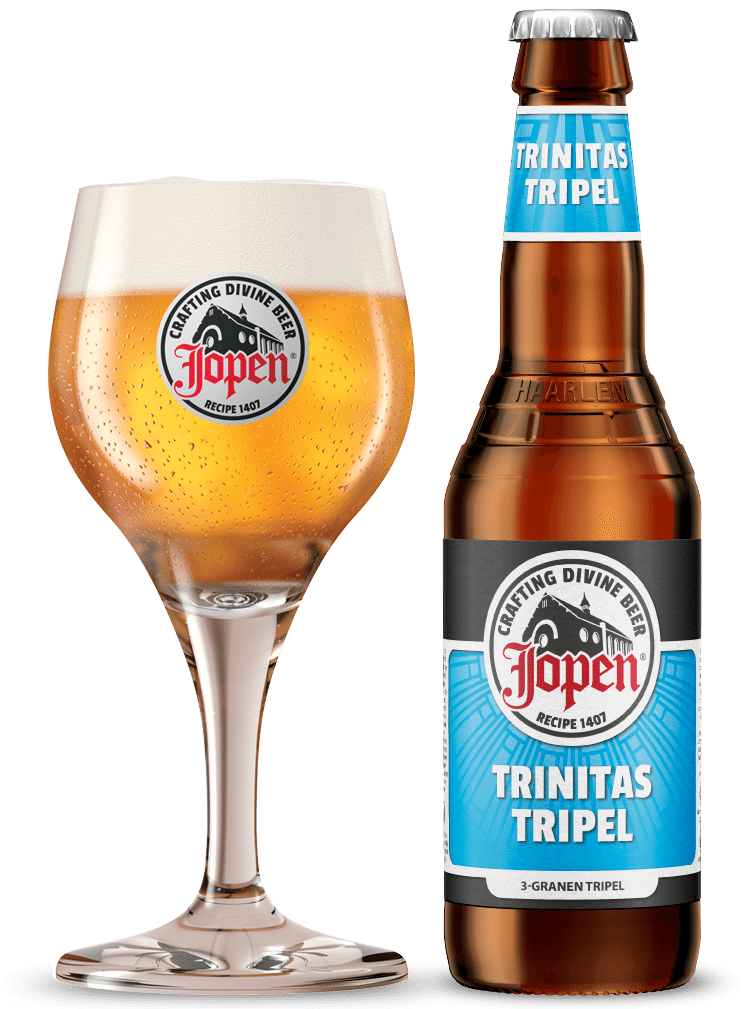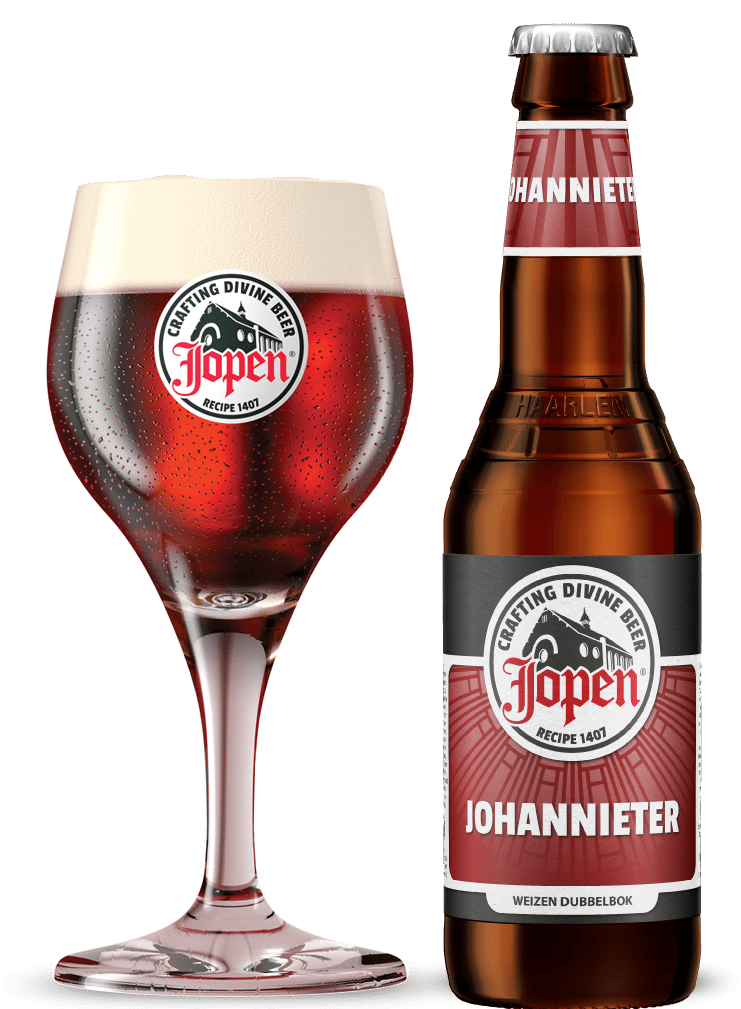 Jopen Johannieter
Voortreffelijk monnikenwerk
Krachtige dubbelbok , 9%
Jopen Johannieter is een donkerbruine zware dubbelbok met een fors deel geroosterde tarwemout. De geroosterde tarwe geeft het bier zijn kleur en een weizenachtige fruitigheid.
De naam van het bier komt van het Johannieterklooster dat in het centrum van Haarlem stond. De monniken brouwden daar bier voor hun gasten en voor eigen gebruik. De panden zijn nu in gebruik door het Noord-Hollands Archief waar de oude brouwerskeuren van Haarlem zijn opgeslagen. Proef hoe monnikenwerk smaakt.
Heerlijk bij wild en desserts met chocolade
Drinktemperatuur

8 - 10 graden ° Celsius

Deel je smaak
Eigenschappen
| | |
| --- | --- |
| Kleur | Bruin |
| Alcohol | 9% |
| Gebruikte hop | Hallertau Mittelfrüh |
| Bitterheid | 25 EBU |
| Platogehalte | 23 ° Plato |
Kleur
Bruin
Geur
Karamel, drop, koffie, rijp rood fruit, rozijnen, geconfijt fruit en pruimen.
Smaak
Volle smaak van toast, chocolade, karamel, rozijnen en rood fruit.
Afdronk
Koffie en chocolade.
Smaakassociaties
In proeverijen worden de volgende smaken geassocieerd met Jopen Johannieter:
The beer is dark brown with full tinted foam, CO2 level is very good. In the aroma nice tones of caramel and coffee. The taste is light bitter and refers to the coffee aroma, but also hints of pure chocolate and some dark fruits. The finish is very intense with a longish complex taste which is quiet bitter. A very good Bock from Holland, one of the best I've tasted so far.
@ Ratebeer.com

Culicombi's
Bier is een uitstekende maaltijdbegeleider, veel beter dan velen denken.
Bekijk welke ingrediënten het beste passen bij Jopen Johannieter.
Prijzen

Jopen Johannieter is regelmatig bekroond door nationale en internationale vakjury's en publieksprijzen.
Een overzicht:
2013

Europes best Gold World Beer Award

2014

Tweede plek Dubbelbok PINT Bokbierfestival

2015

Brussels Beer Challenge 2015 – Certificate of Excellence

2016

World Beer Awards 2016 – Goud